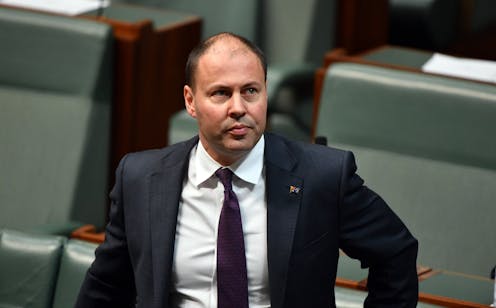 Josh Frydenberg, who became treasurer and deputy Liberal leader in the tumultuous events of August, said the party has "big challenges".
While the party is "disappointed" by this week's defection of Julia Banks to the crossbench they "remain as a group focused on the challenges ahead. And we have big challenges, there's no doubt about that." He said he "absolutely" will be keeping in touch with Banks.
Frydenberg reiterates that the Liberal party is still a "broad church" and says he isn't concerned about other MPs like Craig Kelly following Banks' suit. "I know that Craig is a strong Liberal and that Craig will continue to put the government's case."

Michelle Grattan does not work for, consult, own shares in or receive funding from any company or organisation that would benefit from this article, and has disclosed no relevant affiliations beyond their academic appointment.