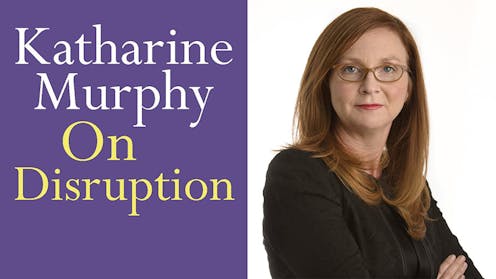 A recording of a conversation with Katharine Murphy, the Political Editor of The Guardian Australlia about her new book 'On Disruption'. Murphy's book is about the dramatic changes that have taken place in the media and their implications, and is published by Melbourne University Press.
This conversation was hosted by Australian National University Crawford School of Public Policy and introduced by their Director, Professor Helen Sullivan.

Michelle Grattan does not work for, consult, own shares in or receive funding from any company or organisation that would benefit from this article, and has disclosed no relevant affiliations beyond their academic appointment.